Consumers are revenge shopping and don't show any signs of slowing this holiday season. Despite the dramatic changes to consumer spending habits due to the COVID-19 pandemic, Cyber 5 holiday spending in 2020 increased 21% YoY, according to Adobe Analytics. 
Whether you're a new business or a retail veteran, preparing for Black Friday Cyber Monday is likely the most exciting, and maybe the most stressful, time of year for you. 
To make operations easier for retailers like you this year, Wish Wholesale's Guide To Black Friday will help you prepare and smoothly navigate the busiest retail shopping season.
Follow Wish Wholesale's Black Friday Guide below and prepare your business for the highest-projected retail holiday season to date. 
Prepare early
Black Friday is the kickoff event that could give your store a head start on the biggest shopping season of the year, so start preparing early. 
Black Friday and Cyber Monday have evolved from a one-day sprint event to a marathon in just a few short years. Each year, about 40% of shoppers begin their holiday shopping before Halloween. 
When you consider complications like labor shortages and supply chain disruptions that threaten customer confidence, preparing early for Black Friday is a must to ensure operations efficiency. 
Diversify your sourcing
To prevent inventory shortages and supply chain disruptions, look to source trending items as soon as possible. 
If sourcing overseas, diversify your suppliers so that you won't be left scrambling to compete in the event of additional lockdowns or shipping complications. 
Sourcing gets easier when you shop with Wish Wholesale. Our low order minimums and buyer protection policies ensure you receive quality items sourced from trusted suppliers with a track record for customer satisfaction. 
Identify projected best sellers
Wouldn't it be nice if there were a crystal ball that could predict which products will fly off the shelves every year?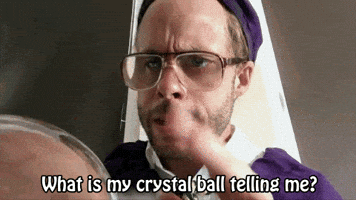 While there's no guarantee about what your next best-seller will be, there is a reliable way to forecast what'll be popular by leveraging data. 
Pay attention to Google Trends to help you identify top-selling products this season. By inputting a term into the Google Trends search bar, you'll be able to identify if it's worth it to invest in stocking a "hot" item. 
For example, by looking at the Google Trends data for fidget spinners, you can conclude it probably won't be in demand by the time the holidays come around. 
The closer you are to the beginning of the trend curve, the more likely you'll be able to capitalize on the excitement and must-have mentality of your shoppers. 
If you'd prefer an alternative to reading graphs and retail studies, Wish Wholesale features regularly updated best-seller lists with trending items for every platform, including Etsy and Amazon. 
Need more inspiration? Discover High Demand Products With The Best Margins On Wish Wholesale. 
Optimize content for mobile
Since 2016, shopping on mobile devices has grown at a steady rate. 
According to Oberlo, mobile may make up 72.9% of the e-commerce market share this year. So, make it a priority to optimize content for mobile. Endless scrolling, tiny images, and slow-loading pages create opportunities for cart abandonment. 
Customers are already in a stressed state of mind with all the holiday prep, so make their shopping experience as friction-free as possible. Incorporating these features into your site design can help remove barriers to conversion:
Larger CTA buttons

Compress image file sizes

Make images expandable

Add video that's 30-seconds or less 

Simplify the navigation bar

Allow guest checkout 
While prioritizing a mobile-first (not just mobile-friendly) shopping experience may take time to build, it is a long-term strategy that'll help buyers research and explore your site offerings. 
Not sure where to start? You can identify what improvements to make by testing your site using Google's mobile-friendly tool. 
Apply the right discounts at the right time
According to a survey conducted by the National Retail Foundation, more than half (53%) of holiday shoppers said the biggest reason they'd shop earlier is for a great sale or promotion. 
Offering competitive discounts on most-wanted items is a tried-and-true way to drum up excitement about your offerings. However, announcing a blanket discount on your entire store over all of Black Friday Cyber Monday may not help you reach your revenue goal.
Consider these discount strategies to receive more consistent traffic and revenue over Black Friday Cyber Monday instead:
A generous discount that rewards shoppers when they meet a high order value minimum

Create bundles to clear out underperforming inventory 

Hourly or daily deals to re-engage customers over a long sale period

Offer loyal subscribers sneak peeks into flash sales

Last-minute sales or extensions;

Klarna reported their users spiked sales by 2000%

between 9-11 pm PT/12-2 pm ET on Black Friday
Staggering your discounts using the strategies above can mitigate customer fatigue and help you stand out among your competitors. 
Accept buy now, pay later options
Allowing shoppers more choices and more time to browse, buy, and extend purchases out over a few paychecks is a modern twist on the layaway plans of the past. 
Buy now, pay later (BNPL) services like Pay in 4 by PayPal allows customers to split payments over a specific period (with no interest) to reduce their upfront costs. 
Offering alternative payment methods gives customers greater financial control and opens businesses to new Millennial and Gen Z audiences.  
By offering flexible payment options like this, you get paid upfront through BNPL platforms and build trust and goodwill toward your company for free. 
Get the word out
Even if your discounts are strategically generous, your Black Friday initiatives can flop if you don't generate traffic to your offerings effectively. 
To begin planning, ensure you know your target audience and meet them where they are. 
Doing this can help you predict where you'll source the most traffic, whether that be organic ranking, email, paid ads, influencers, or a combination of all.   
Come up with a content marketing plan
Thinking about how you can generate content that'll pay off for years to come? Look no further than the blog on your site. 
Implementing a content strategy that incorporates trending events, holidays, and purchasing seasons can drum up traffic to your store year-round.  
Creating an SEO-driven gift guide for shoppers to reference drives organic reach. In fact, 54% of consumers utilize recommendations from retailers.
Capture top-of-the-funnel traffic by creating blogs that link to products that satisfy niche search queries like: 
Unique Christmas gift ideas for mom

10 of the best deals on gifts for the men in your life 

The ultimate gift guide for crafty kids
Repurpose this content by cross-promoting it on social media, in email campaigns, and through paid media efforts to boost traffic. You can also consider refreshing content and updating it every year to maintain top rankings on Google.
Launch ads early to tame ad spend
Small businesses new to the game are often surprised that advertising costs skyrocket during peak seasons like Black Friday Cyber Monday. 
If you don't have a generous ad budget and aren't a magician like Houdini, it's unrealistic to expect that you'll magically conjure demand by advertising only on Black Friday. 
As mentioned earlier in this blog, almost half of all shoppers are ready to purchase as early as September or October. If you're looking to mitigate the risk of high ad spend, run ads that promote your deals a few weeks in advance. 
Launching retargeting and re-engagement ads closer to Black Friday drives greater conversions, as you'll target shoppers who have already shown interest and become familiar with your offerings. 
To ensure your ads are effective, consider using mobile-optimized content proven to be effective with audiences, like:
User-generated content

Product comparison videos

Collection/product carousels 
Leverage email marketing
Communicating early and often to your existing base of past and present customers is essential if you want to avoid getting lumped into the retail holiday vortex (or sent to the spam folder).  
Best practices to remember when creating campaigns include:

Send multiple emails to give your audience more opportunities to take advantage of your promotion

Consider sending out limited-time offers to trigger impulse purchases

Schedule your emails to go out at peak times for different time zones 

Keep subject lines short, around 25-30 characters

Use bold imagery

Personalize the copy within the email

Use simple calls to action 
Adopt social buying strategies  
According to Klarna's 2021 Reopening Insights Report, 60% of shoppers who have attended Livestream shopping events say that it improved their online shopping experience. 
What is live shopping? Retailers and brands use live video to share products, answer questions, and close sales with customers watching remotely.
A whopping 47% of Livestream shopping attendees prefer it to shopping in-store, while 38% prefer it to traditional online shopping.
So, how do you incorporate Livestream shopping into your marketing strategy? Partner with influencers and creators in your niche to generate conversions by: 
Creating a promo code for an Amazon Live Influencer:

Influencers will promote your item on Amazon Live and use an affiliate link to lead shoppers to your item. These Social Media Promo Codes will only work within the Amazon Live Creator app.

Read more about Social Media Promo Codes in Seller Central

(Amazon sign-in required).

Hosting social media takeovers:

Choose an influencer who can help tell your story from another point of view. Customers will feel more confident and engaged after hearing positive things from someone other than the brand. 

Going live on your own brand's social media account:

Keep shoppers in the loop by granting them a sneak-peek into top-secret releases, holiday discounts, and limited-time bundles. 
Direct mail
If marketing to local customers in-store, using direct mail, catalogs, and other printed marketing collateral to drum up excitement is still effective. Romax suggests that after receiving direct mail, 87% of people were influenced to make online purchases.
Consider designing a promotional flyer with bold colors and minimal copy to get your message across. 
Having this collateral be clear and readable can impact the perceived authority of your store, so opt for professional prints.
Set up a post-purchase strategy
Although some statistics suggest over 30% of all retail sales occur from Black Friday through Christmas, the work continues even after the holidays. 
Ensure all of the touchpoints that you've created for your store will benefit you in the future by converting new customers into brand evangelists. 
Ensure return policies to meet customer expectations  
Offering excellent support to get customers to purchase year-round is expected. So, consider if your return policy is, at a minimum, on par with your competitors. 
Studies have even found that lenient return policies (think Amazon and Costco) can increase purchases and boost sales. 
Whether or not flexible return policies work for your business depends. However, paying attention to your customers post-purchase (and being transparent pre-purchase) can go a long way for brand recognition and exposure. 
Rely on analytics and apply your learnings
Is there anything more valuable than sales? I'd argue yes. Analytics are worth their weight in gold. 
After your promotional period is over, make sure you review ad and website analytics to identify traffic sources and understand user behavior. 
Effectively apply your learnings to keep track of changes to: 
New audience demographics

Conversion rate 

Top traffic sources

Mobile and desktop device paths 
Dive into the data surrounding your site experience, customer makeup, and device usage to learn how your customers want to interact with your business.
Black Friday Preparation Conclusion
It's been an eventful year, so we hope that this Guide to Black Friday has helped your business prepare for its best quarter ever. 
Remember to prepare early by sourcing from tried and true suppliers like Wish Wholesale. Optimizing content for mobile purchases and offering flexible payment options can help boost your conversions. To keep traffic and excitement about your store promotions consistent over a long sale period, apply the right discounts at the right time.  
Getting the word out, however you can, is an essential piece of the puzzle. Keep loyal customers in the loop, but don't be afraid to go after new shoppers by trying your hand at innovative platforms. 
Lastly, pay attention to how to you'll serve customers post-purchase. Prioritizing your relationship with customers can generate brand loyalty and get you some free advertising. 
Now, congratulations! You're officially prepared to conquer Black Friday Cyber Monday.